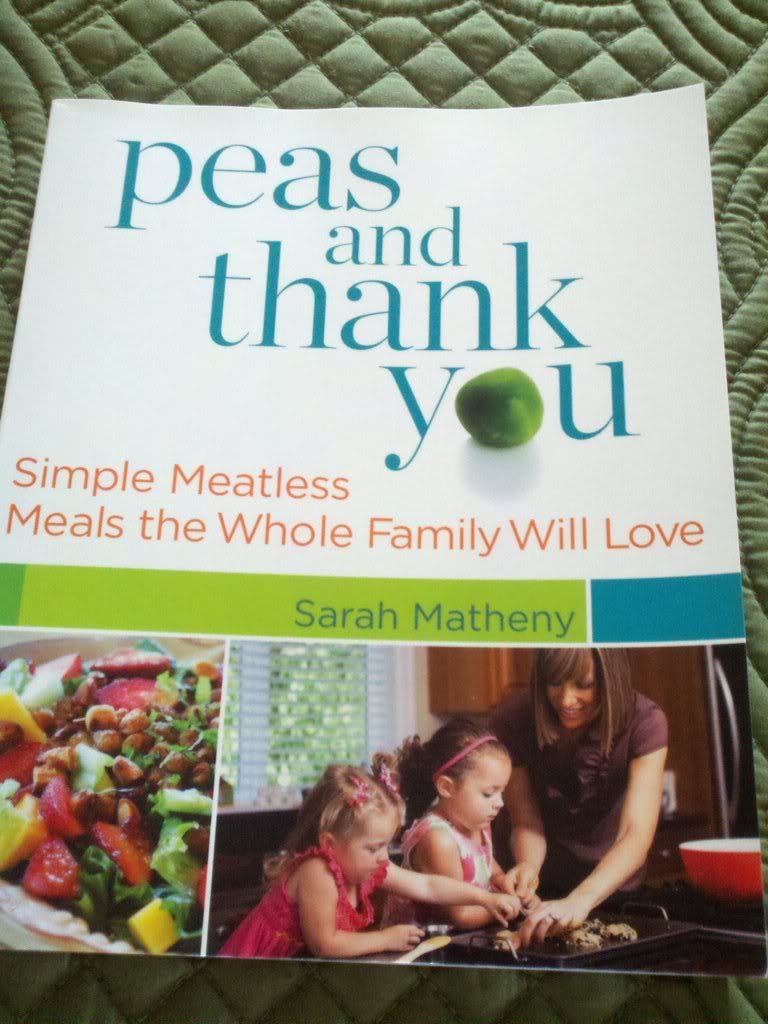 I've been reading
Sarah's blog
since the beginning, back when she was lovin' her tummy. If you're a long time reader too, you'll know what I mean! Anyway, she is super funny, has the cutest girls ever and I love her so much even if I've never met her (stalker much?) and even though she hates cats (gasp!).
I'm especially happy because she's written her first cookbook (which will cut down a little on the crazy recipe printing I do from her blog) and I just got my copy. Yay! I plan to read it cover to cover, then choose my first recipe to try. I can't wait!
I've been telling you and telling you to read her blog, now go do it! You can thank me later!
http://peasandthankyou.com/
Coming soon - win your own copy of this cookbook!